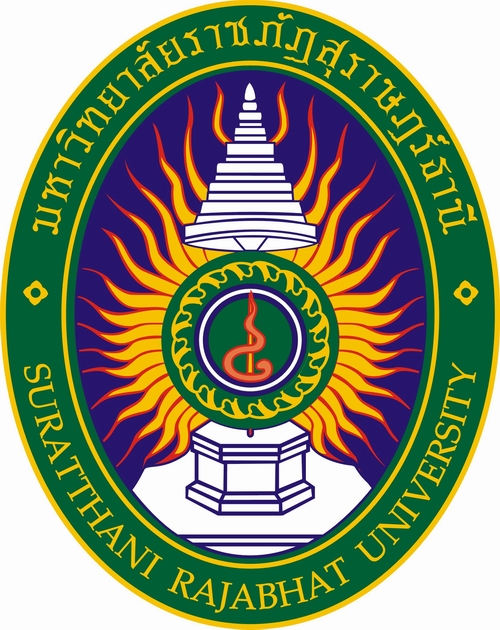 His Majesty King Bhumibol Adulyadej who have been provided the Royal Seal to Rajabhat Universitywhich is consisting of two oval shaped covering the Royal Seal, and beneath the top oval is Thai written "มหาวิทยาลัยราชภัฏสุราษฎร์ธานี", and below is the English written "Suratthani Rajabhat University".
Navy blue represents the Royal Institution who defined and conferred the University name "Rajabhat University".
Green represents 36 Rajabhat University locations located in beautiful natural environments.
Gold represents Intellectual prosperity
Orange represents the advance of local arts and culture prosperity in 36 Rajabhat Universities.
White represents a philosopher's pure notion to His Majesty the King.